Note: We cannot accommodate photographers after Thanksgiving.
We are sorry, we do not make exceptions, please see the explanation below. 
November 12th is the deadline for new photographers to become approved photographers at our farm.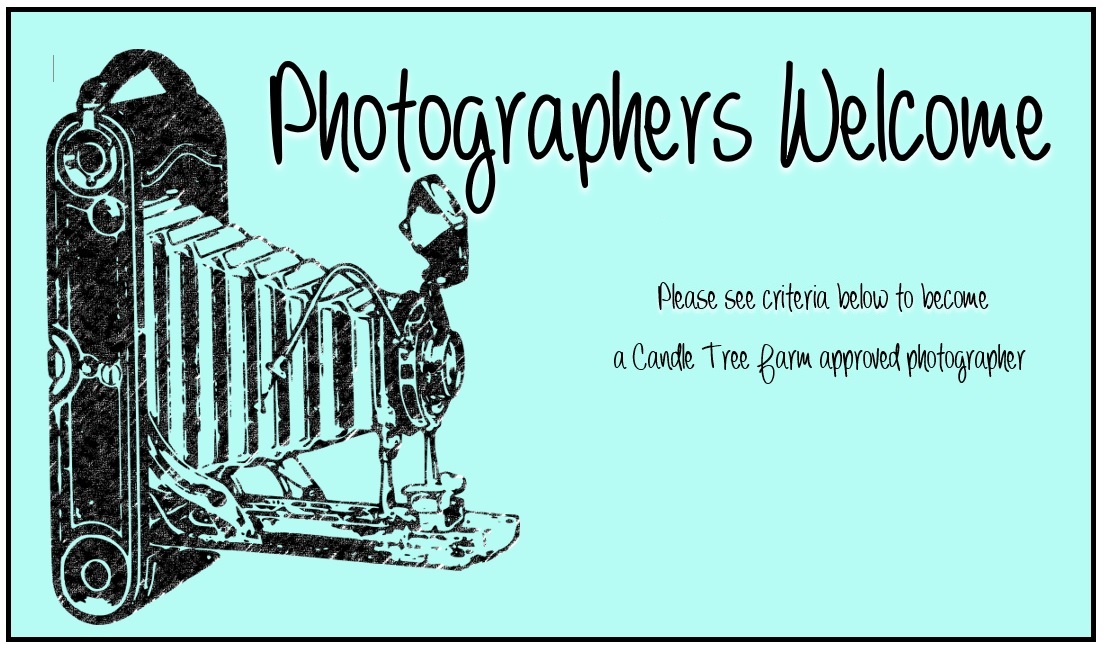 We welcome photographers who would like to schedule seasonal mini photo shoots at our farm to do so. We love being able to partner with other small businesses in the community in this way. If you are interested in photographing at our farm, please read the information below and then email us so we can introduce ourselves, discuss payment with you, and give you the instructions for using our property.
We charge $25 per family session for photographers that use our farm.
We have several guidelines for photographers that are intended to keep you, your customers, and our customers safe, and both of our businesses feasible:
You will need to provide us with a copy of your own business liability insurance for your photography business before we will add you to our schedule.
Please plan all of your sessions before Thanksgiving or after New Year's Day and coordinate with us so we can put you on our calendar. We can not accommodate photographers during Christmas Tree sales season; our parking lot and employee team can not manage the extra traffic.
Please tag us when you post photos that were taken at our farm… @candletreefarm on both Facebook and Instagram.
In planning your photoshoots and props, please be prepared to park in our parking lot and carry whatever you plan to use to the site you will photograph. Please keep in mind as you choose your site for photographing that your clients will have to walk there as well. The area in front of our barn and our gravel parking lot are designed for regular vehicles, while our tractor roads are designed for tractors. Please keep cars, SUV's, and even trucks in the parking lots and off the tractor roads.
Please, keep in mind and remind your clients that Candle Tree Farm is a working farm. Especially when kids are around, please stay alert for tractors in motion and clippers, saws, or other tools that may have been misplaced.
If these guidelines sound reasonable to you and you are interested in scheduling mini shoots at our farm, please email us at Candletreefarm@gmail.com, introduce yourself to us, include a copy of your business liability insurance and the dates you would like to have sessions, and we will send you approval, instructions for using our farm, and the payment link.  We are very flexible within the above guidelines and will be happy to answer any questions you have for us about scheduling your mini shoots.
Our farm is 96 acres, so there is plenty of space to photograph . We will allow as many photographers as interested (within reason) to be booked on the same day.  Keep in mind that if you are taking photos in the fall there is a good chance you will be sharing our property with other photographers. There is plenty of space to go 'round.
If you are a family wanting to have family photos taken at our farm click here.