Our Products
Candle Tree Farm began as a choose and cut Christmas tree farm where the owners, Kathy and Bruce Leavitt, began growing a couple of varieties of trees in 1986. We now grow 8 varieties of Christmas Trees (click here for prices and info). It was just a matter of time before creative Kathy began to make wreaths and in no time needed a team of people to help her to produce more handmade wreaths to share with our customers. Today we have a wreath shop (click here for prices and info)Â  where we sell our handmade wreaths in a variety of sizes and styles.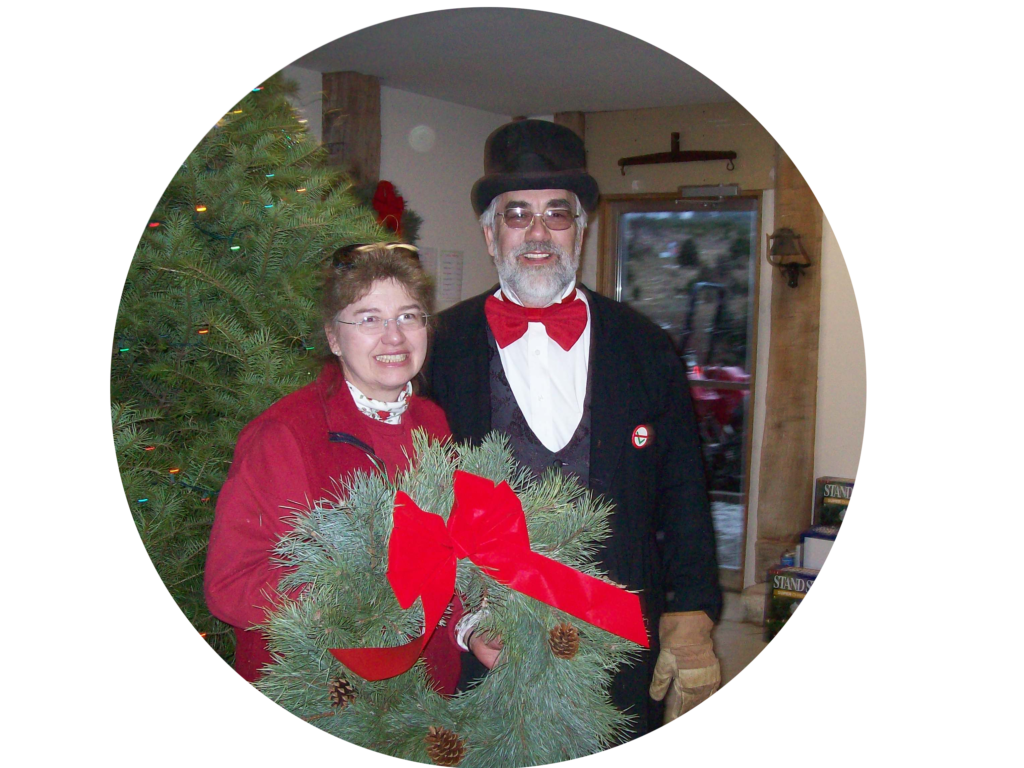 In 2010 the Leavitts began to plant tiny blueberry bushes that have become our pick your own Blueberry Patch where we sell amazing mouthwatering blueberries every summer.
In our wreath shop, we also sell a variety of sizes and types of stands for your convenience.
We have saws to share or you can bring your own as long as it is man-powered (no chainsaws or reciprocal saws, please).
Shake/Bail/Drill
All trees are shaken when unloaded from the wagons to help remove dry needles. The trees can then be baled if desired (bundled in netting). Next, the trunk of the tree can be drilled at the base to fit the pin for our Stand Straight Tree Stands.